Today, Novi Sad hosted an opening conference via video link, on the occasion of the beginning of the INTERREG IPA cross-border cooperation project between Hungary and Serbia titled "Building an entrepreneurial ecosystem – Student entrepreneurship across borders" and it is realised in cooperation with the Faculty of Technology in Novi Sad and the Regional Chamber of Commerce in Szeged.
The main idea of the Project is to establish a Student Center for Innovations, Transfer and Entrepreneurship in the field of food engineering, in order to prepare students and young professionals how to start businesses and establish entrepreneurial companies in this area, through a series of trainings and workshops, as well as mentoring with professors, in the next two years.
While welcoming the participants of the conference, Assistant Secretary for Regional Development, Interregional Cooperation and Local Self-Government, Vidosava Enderić, pointed out that projects like that were of essential importance for regional development and overall economic growth.
"Although the Provincial Secretariat for Regional Development, Interregional Cooperation and Local Self-Government is not a direct partner in this Project, we are open to provide full support to colleagues and encourage them to participate more often in cross-border cooperation projects which, in addition to grants withdrawn from EU funds, also offer connecting and networking of young people and exchange of innovative models and ideas in business", said Mrs. Enderić.
Furthermore, Mrs. Enderić reminded that through the "BEE- Student" Project, students and future young entrepreneurs will have the opportunity to learn about the legal regulations of the European Union, the method of declaring food products, principles of sustainable development and environmental protection and examples of good business practices in this area.
The Conference was also attended by the Provincial Secretary for Economy and Tourism, Nenad Ivanišević, the Provincial Secretary of Finance, Smiljka Jovanović, Project Manager Prof. Zita Seres PhD, the Deputy Secretary for Science and Higher Education Anastazija Stojšić Milosavljević, the Dean of the Faculty of Technology, Prof. Biljana Pajin PhD, as well as partners from Hungary.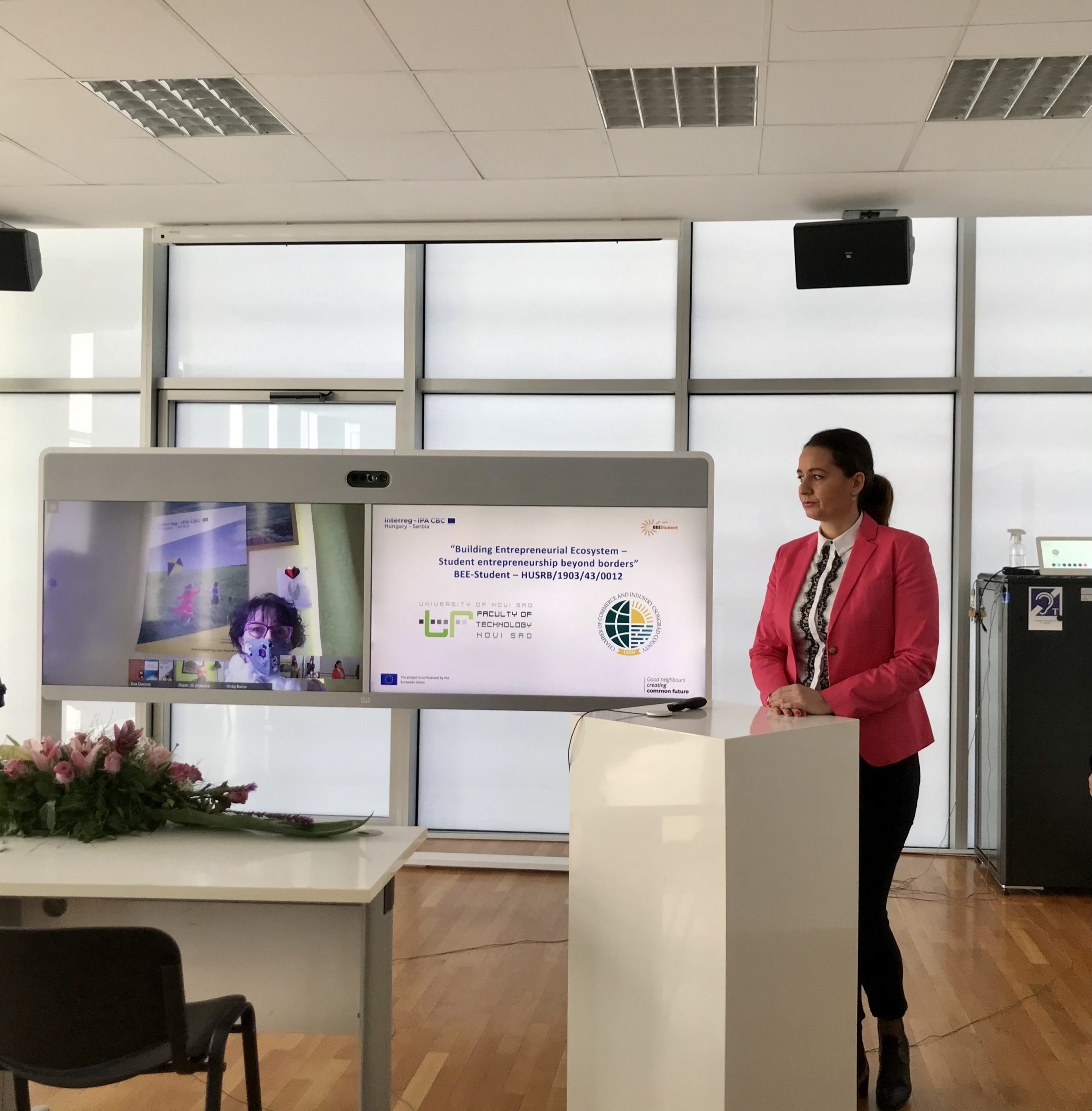 Please follow and like us: