Today, Mr Igor Mirović, President of the Provincial Government, met with governor of Lower Austria Johanna Mikl – Leitner, and held talks with her about the new regional economic cooperation initiative, primarily in the Western Balkans, launched by president   Aleksandar Vučić, as well as about other European issues.
"We have good merchandise trade trend, an increasing number of companies from this country has been present in the AP  Vojvodina, and we would like to maintain and improve that level of our relations," President Mirović pointed out.
At the initiative of governor Mikl – Leitner, as stated by Mr Mirović, the AP Vojvodina will preside over the Community of the Danube Regions in 2020-2021, and this will be an opportunity to make additional contacts in important areas and take appropriate initiatives.
The interlocutors agreed that one of the common priorities should concern the Danube Strategy and the issue of transport of goods, as well as the modernisation of transport in the Danube catchment area.  
In the margins of the meeting, business meetings are also held in Tulln and Vienna, with the participation of businessmen from the AP Vojvodina and the Lower Austria.
 
The meetings in the Lower Austria were also attended by Ognjen Bjelić, Provincial Secretary for Regional Development, Interregional Cooperation and Local Self-Government, Nebojša Rodić, Ambassador of Serbia to Austria, and the representatives from the Development Agency of Vojvodina and Vojvodina Chamber of Commerce.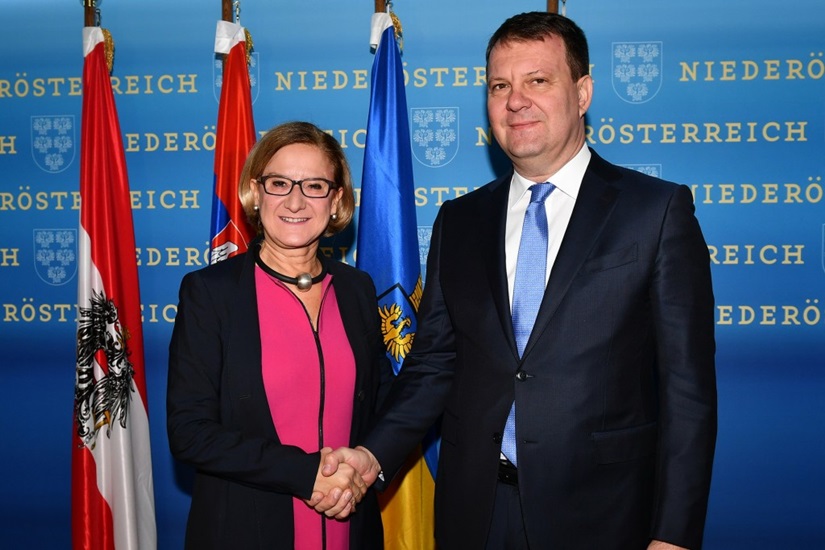 Please follow and like us: